Our Logo: A Symbol of Welcome and Comfort
At B*Sarang Suite Hotel KL, every detail is carefully crafted to ensure your stay is exceptional, including our logo.
Inspired by 'B' and 'Sarang,' it forms a minimalist bird's nest with two eggs. This clever design signifies B*Sarang as a nurturing haven for travelers exploring vibrant Kuala Lumpur.
Our commitment to providing a comfortable and welcoming retreat is evident in this elegant design. The logo's style mirrors B*Sarang's character as a casual yet refined lifestyle hub, inviting you to relax in style.
Just as our logo suggests, B*Sarang is your home away from home, where you can nestle comfortably while you explore the wonders of Kuala Lumpur.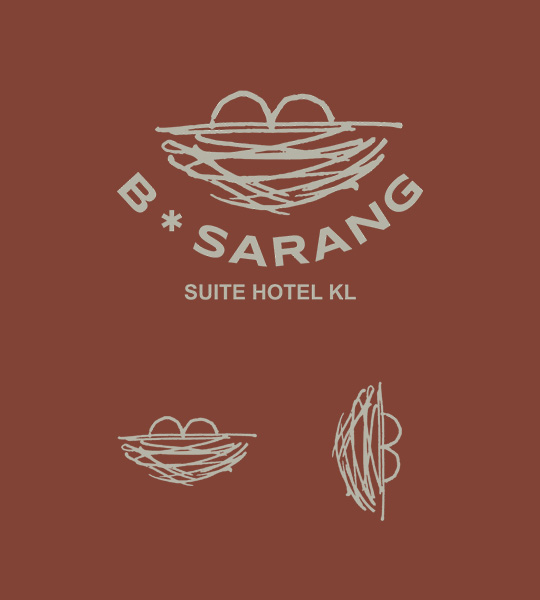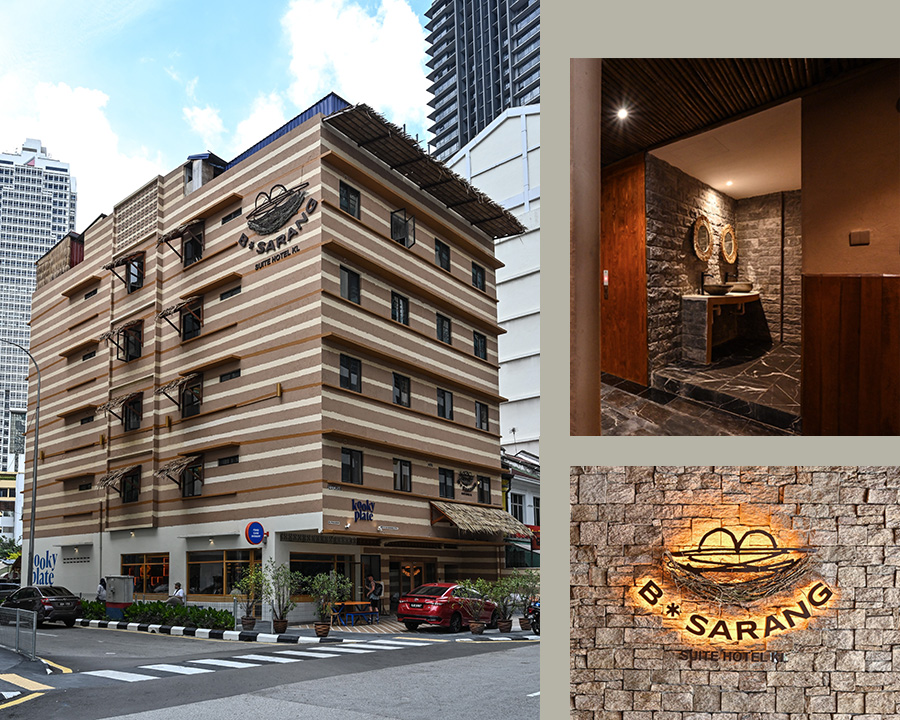 Timeless Elegance at B*Sarang
B*Sarang Suite Hotel KL is a testament to the fusion of modern luxury with cultural richness. Inspired by Moroccan and Middle Eastern aesthetics, our exterior features warm beige stones and rich wood, creating a welcoming ambiance.
The building's design concept reflects a harmonious blend of elegance and tradition, inviting you to immerse yourself in a world where comfort meets luxury. At B*Sarang, every corner is thoughtfully designed to provide a unique and captivating experience.
In the Heart of Kuala Lumpur
Nestled in the vibrant heart of Kuala Lumpur, B*Sarang Suite Hotel KL offers the best of city living. Located on Jalan Yap Ah Shak in the lively Chow Kit area, our hotel ensures easy access to top attractions, shopping, and medical facilities.
Whether you're arriving by car or public transport, our strategic location keeps you well-connected. Explore nearby temples, cathedrals, museums, and art galleries. Iconic landmarks like KLCC and KL Towers are just 2 kilometers away.
At B*Sarang, your urban adventures begin right outside our door, making it the perfect base to explore Kuala Lumpur's diverse offerings.
MRT
THE ROW
KLCC
KL TOWER
CHOW KIT MARKET
PAVILION
BNM MUSEUM
0.5KM
0.1KM
1.8KM
2.2KM
1.2KM
2.2KM
1.8KM